Events
PossAbilities hosts four events annually to promote fellowship and to raise important funds for important people – our clients. Please consider helping us advance our mission of serving children and adults with disabilities by participating in any of our events. We would love to see you there!
Wine and Roses 2015
April 24, 2015--Somerby Golf Club
Please join us for an elegant evening of great food, great fun and great philanthropy! Our event will feature a 4-course dinner with paired wines, Live Auction, Silent Auction, Wall of Wines, Jewelry and Gift Trees and a Special Appeal! All proceeds go directly to PossAbilities program services and activities!
Register here: https://possabil.ejoinme.org/MyEvents/2015WineandRoses/tabid/578815/Default.aspx
Ice Cream Social
2014 Ice Cream Social was canceled due to weather related issues. We like to thank our sponsors: Kemp's, Peoples Energy Co-Op, and Titan!
Classic Car Raffle
Congratulations to the winner of the 2014 PossAbilities Car Raffle Dick Read! 2014 has been the most successful year to date selling all 3,500 tickets!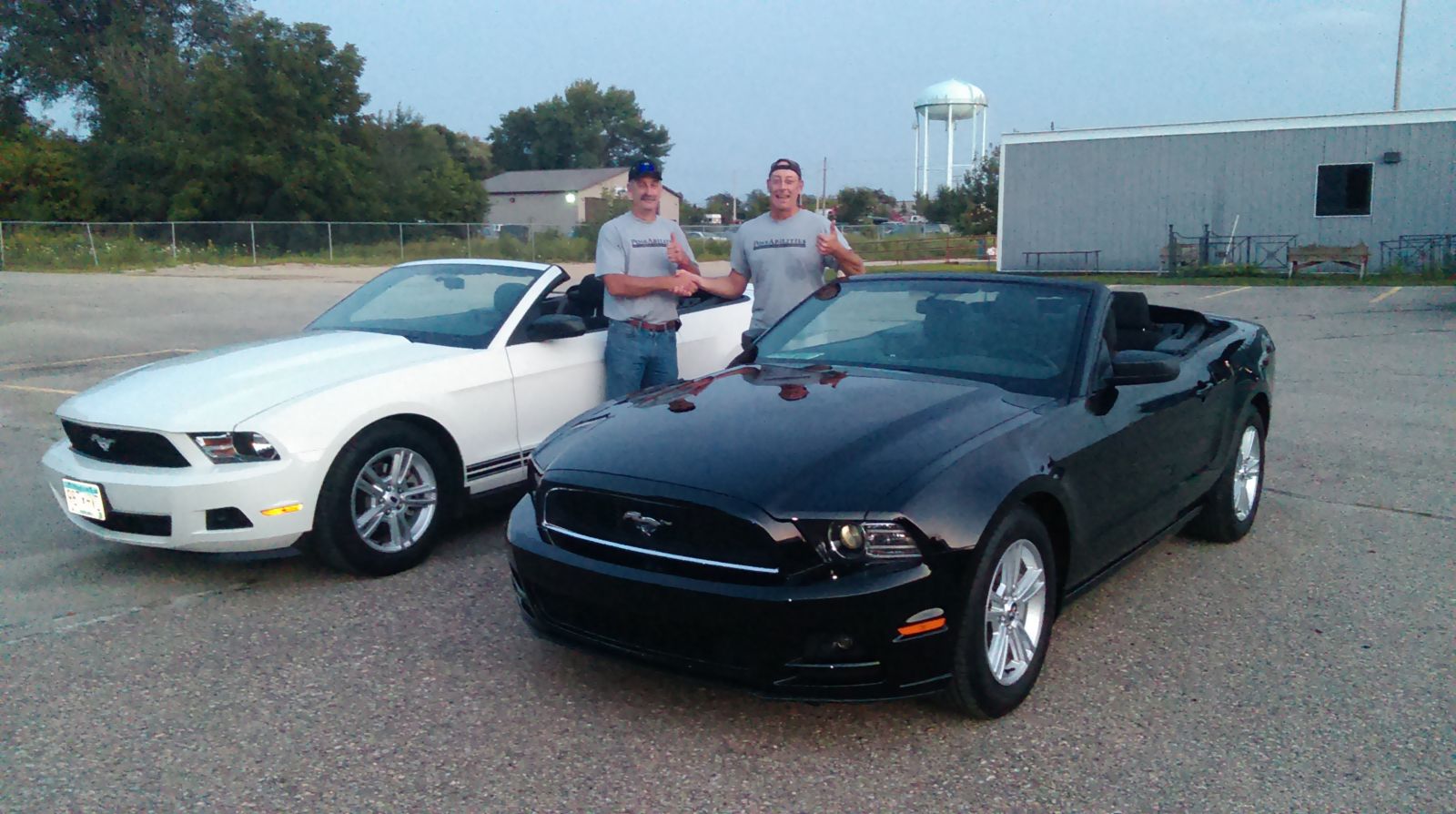 Thanks to all our 2014 sponsors!
PLATINUM Level sponsors: are Rochester Ford (http://www.rochesterford.com/), Clear Channel Communications(http://www.clearchannelrochester.com/main.html), and Fox 47(http://www.myfox47.com/).
SILVER Level sponsors are: Davies Printing (http://www.daviesprinting.com/) and United Heating & Cooling(http://www.united-hc.com/).
BRONZE Level sponsors are: City Auto Glass(http://www.cityautoglass.com/locations/rochester/), Merchants Bank(https://www.merchantsbank.com/), Premier Bank (https://www.premierbanks.com/), Dunlap & Seeger (http://www.dunlaplaw.com/) and Island Classics Car Shows (http://www.pi-islandclassics.com/).
PARTNERS are: Med City Mobility, Cenex and PPMI.
Employment Awards Banquet
Wednesday October 1, 2014
Thanks to all our sponsors:
Think Mutual Bank, Gail and Allen Bishop, Byron Pet Clinic, Hillcrest Accounting & Tax Service, Premier Bank, Val and Don Koster, Advanced Financial Advisors, Perkins Restaurant, Prosthetic Laboratories, Allegro School of Dance, University of MN Rochester, Ann and Noel Peterson, Bob and Kristy Giere, Ellingson Insurance Group, MBT Bank, Walmart South, David & Melissa Fredin, DD Olmsted County, Peggy O'Toole Martin and John Martin, Cardinal's of MN, Ann and Noel Peterson, Bear Creek Services, Hiawatha Homes, United Heating And Cooling, Davie's Printing, Madonna Living Community, Olmsted National Bank, Smith Schaefer, EO Johnson, Mayo Clinic, MDC Sports, Martin Family, Timothy P. O'Neil, CPA, Accent Promotional
Congradulations to our 2014 Employment Awards Recipients:
John Ellingson Summit Award: Byron Pet Clinic
Joseph Fitzpatrick Guide Award: Matt Ziegler (Kwik Trip)
Explorer Award: Isaac Nelson